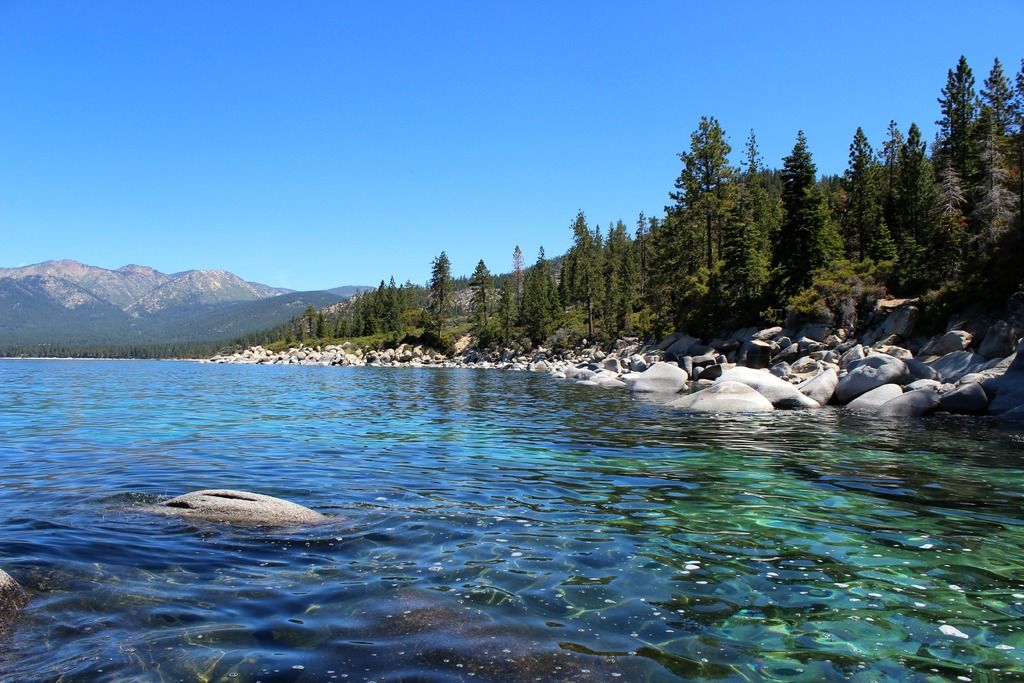 This past weekend Scott and I took a little trip to Lake Tahoe for my birthday. It was such a blast! It is hands down one of my favorite places in the world.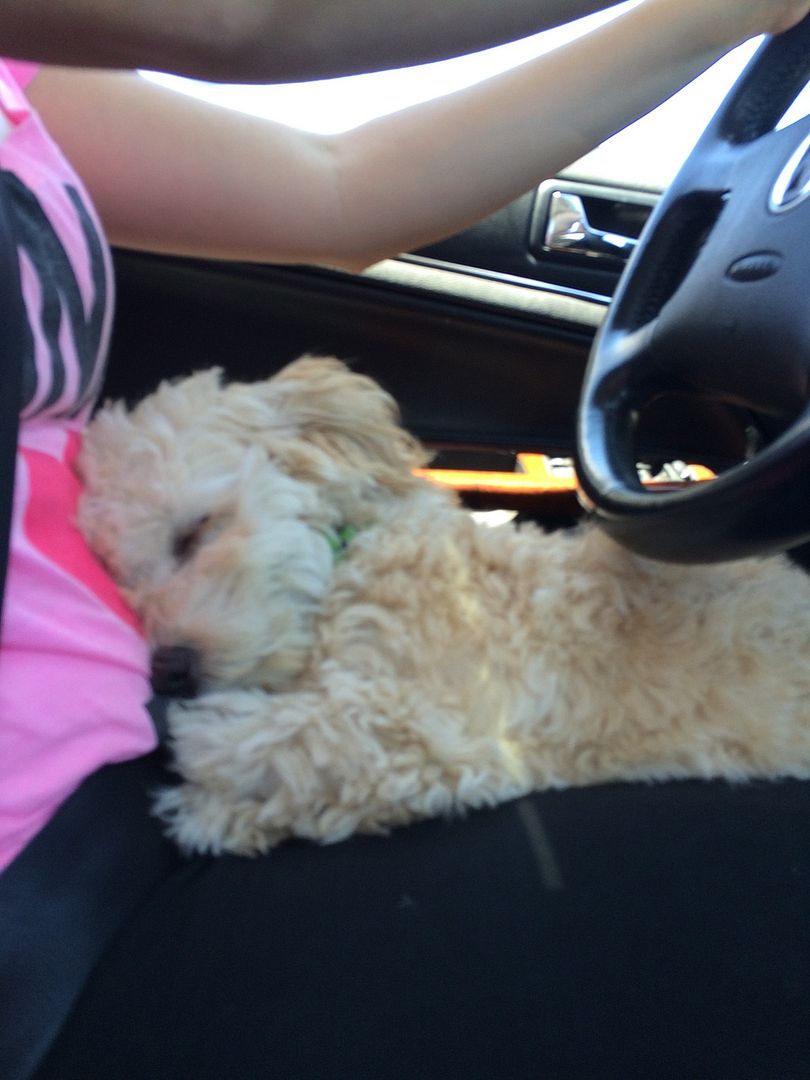 Before we left we drove Charlie to my sister-in-law's because she is awesome and was watching him for us for the weekend. I had Scott snap this pic because he is just too cute!!!!
On the drive out, we got stuck on the road at a dead stop for over an hour. It was 100 degrees outside! Although it wasn't fun at the time, its kind of hilarious now. We learned that people start doing weird things when they're stuck in the middle of the desert. This one guy pulled off to the side of the road, set up camp and took his dog on a walk. A trucker a few cars behind us somehow changed into a unitard thing, pulled weights out of his truck and did a full on workout in the road (insert emoji crying laughing face).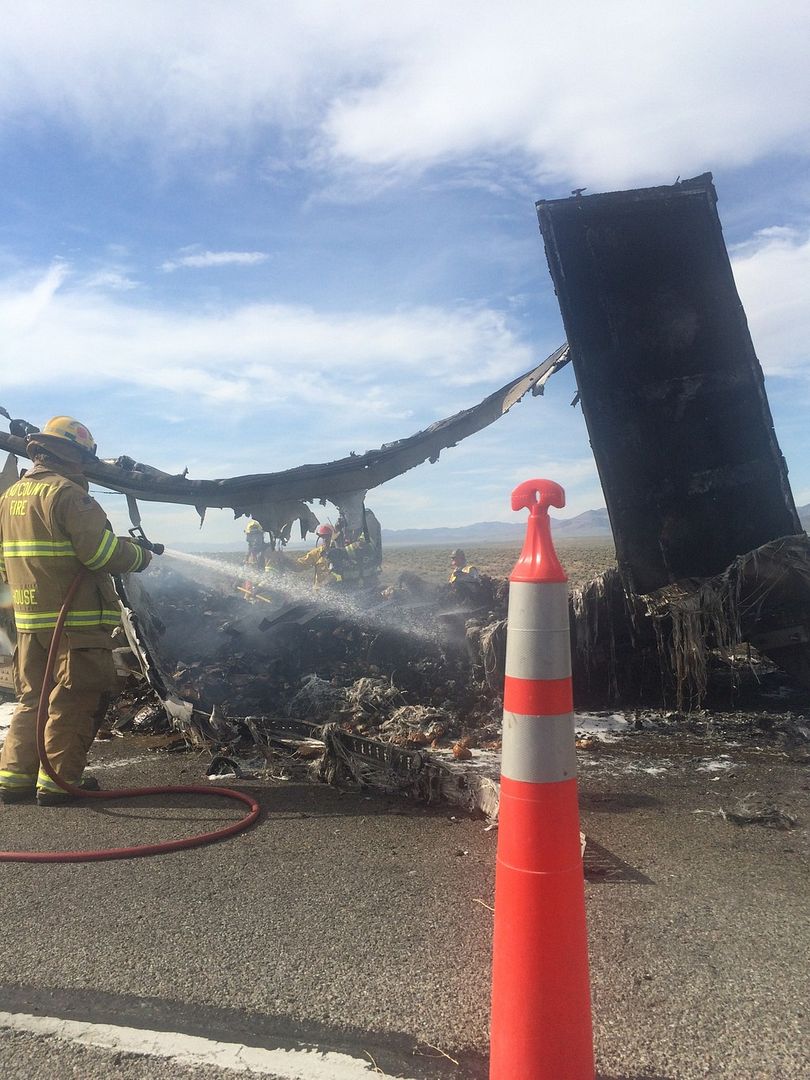 They closed the freeway because somehow a semi truck's trailer had caught on fire. When we passed it there was almost nothing left except a lot of rolls and croissants all over the road that the truck had been carrying. But after the setback we made it there without incident. We stayed with my grandparents at their cabin and spending time with them made the weekend that much better!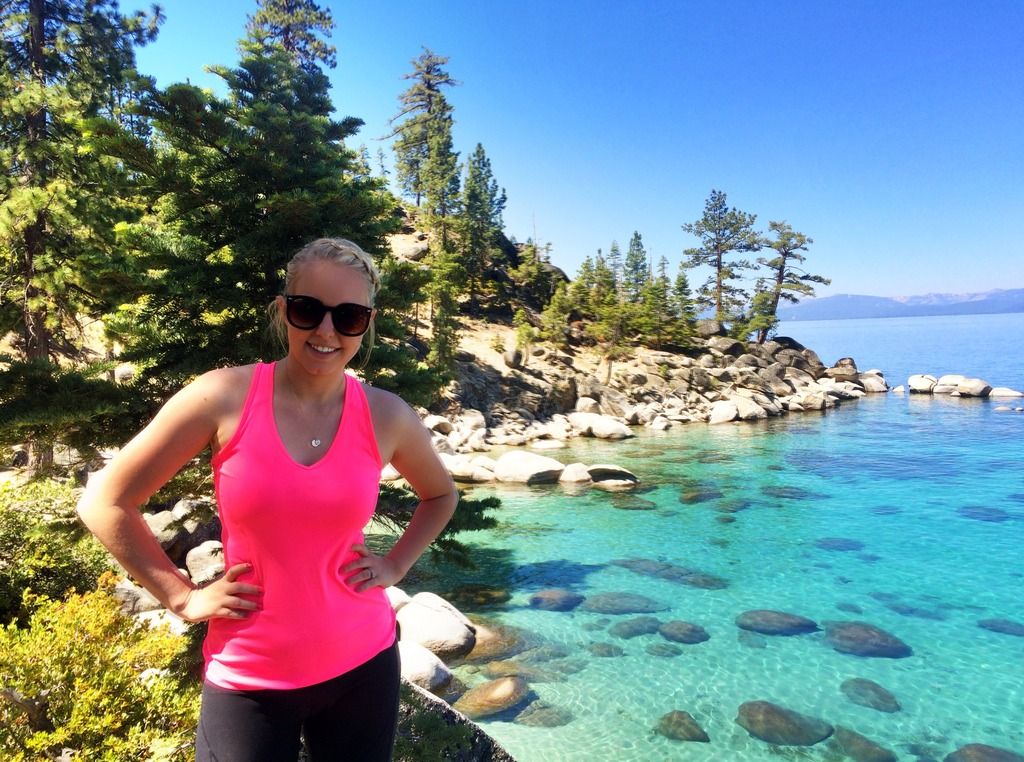 Friday was my 24th birthday and we went on one amazing adventure!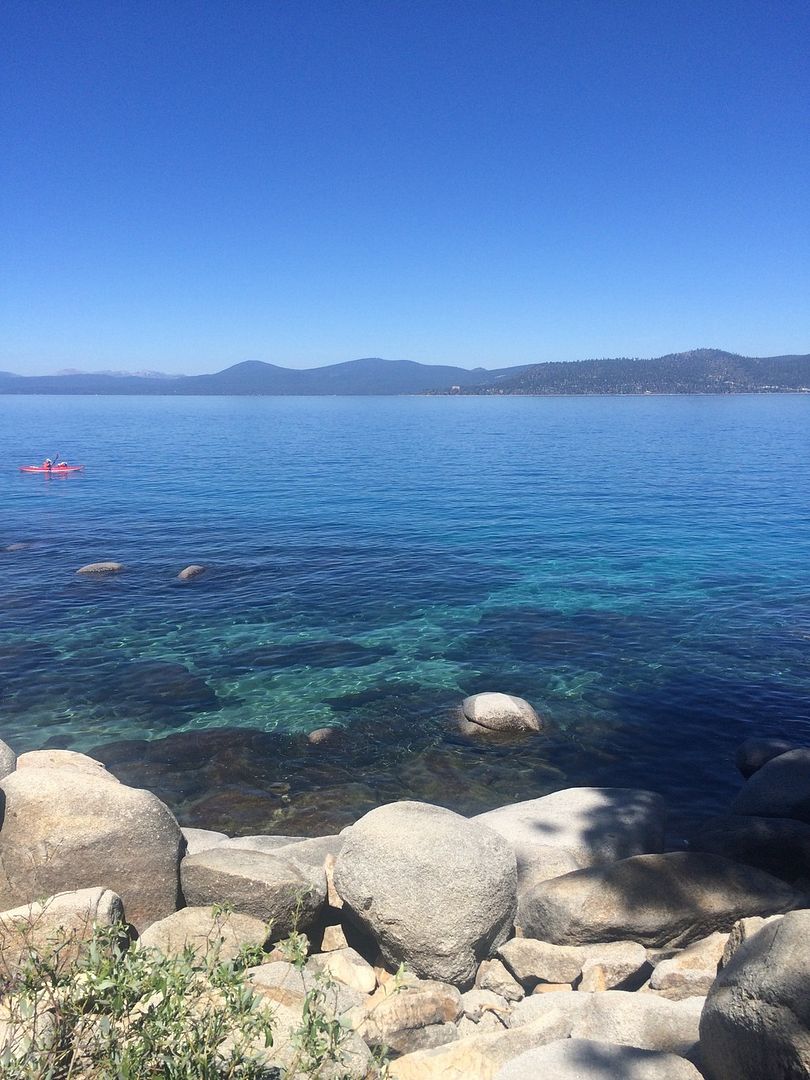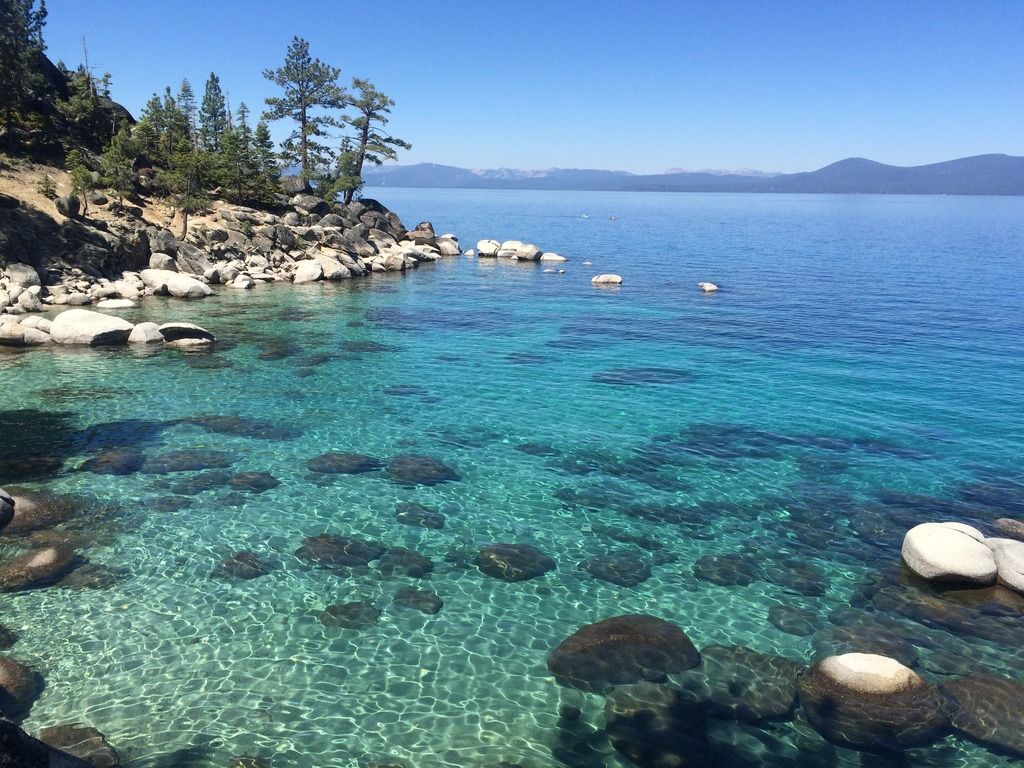 We went to the North end of Tahoe and hiked down to some hidden coves.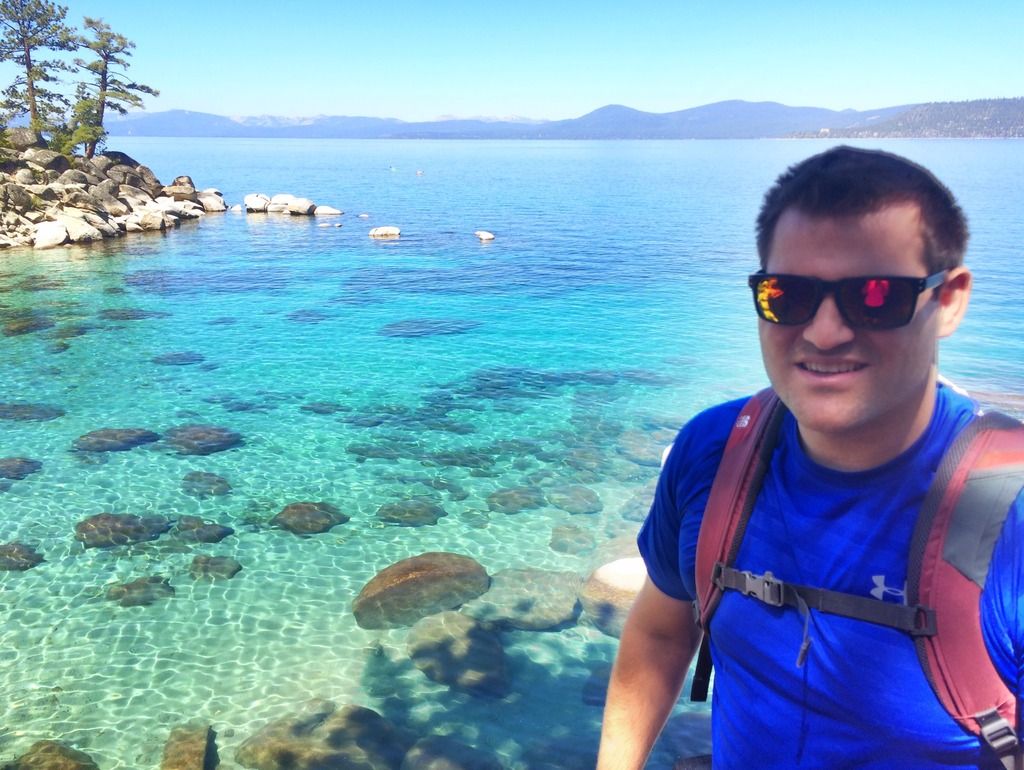 It was PERFECT weather!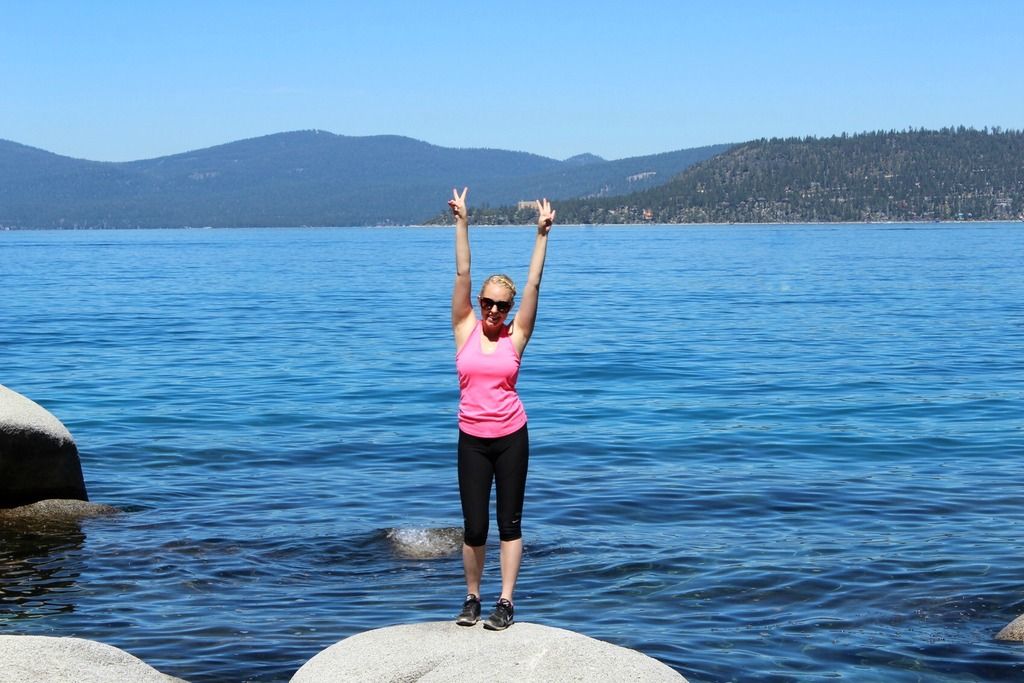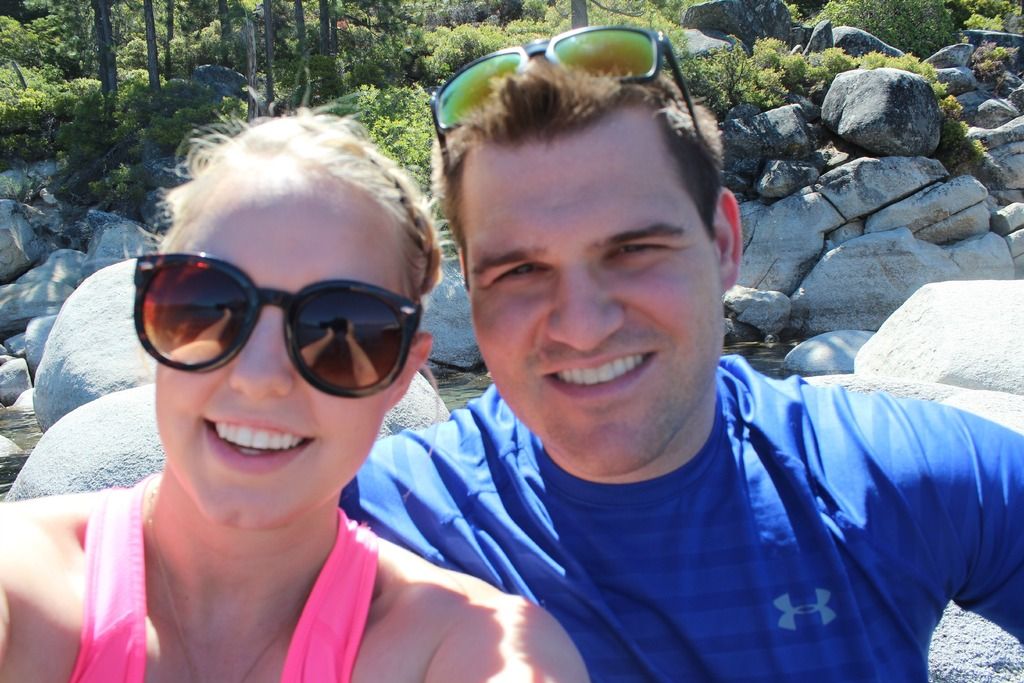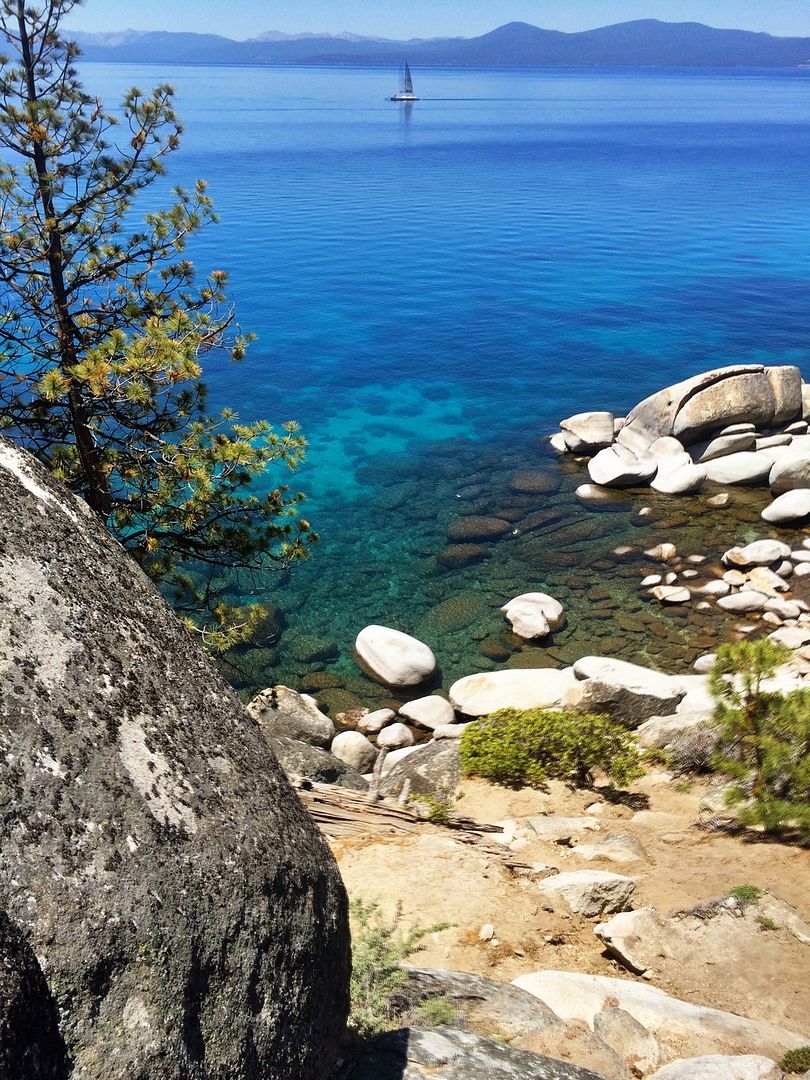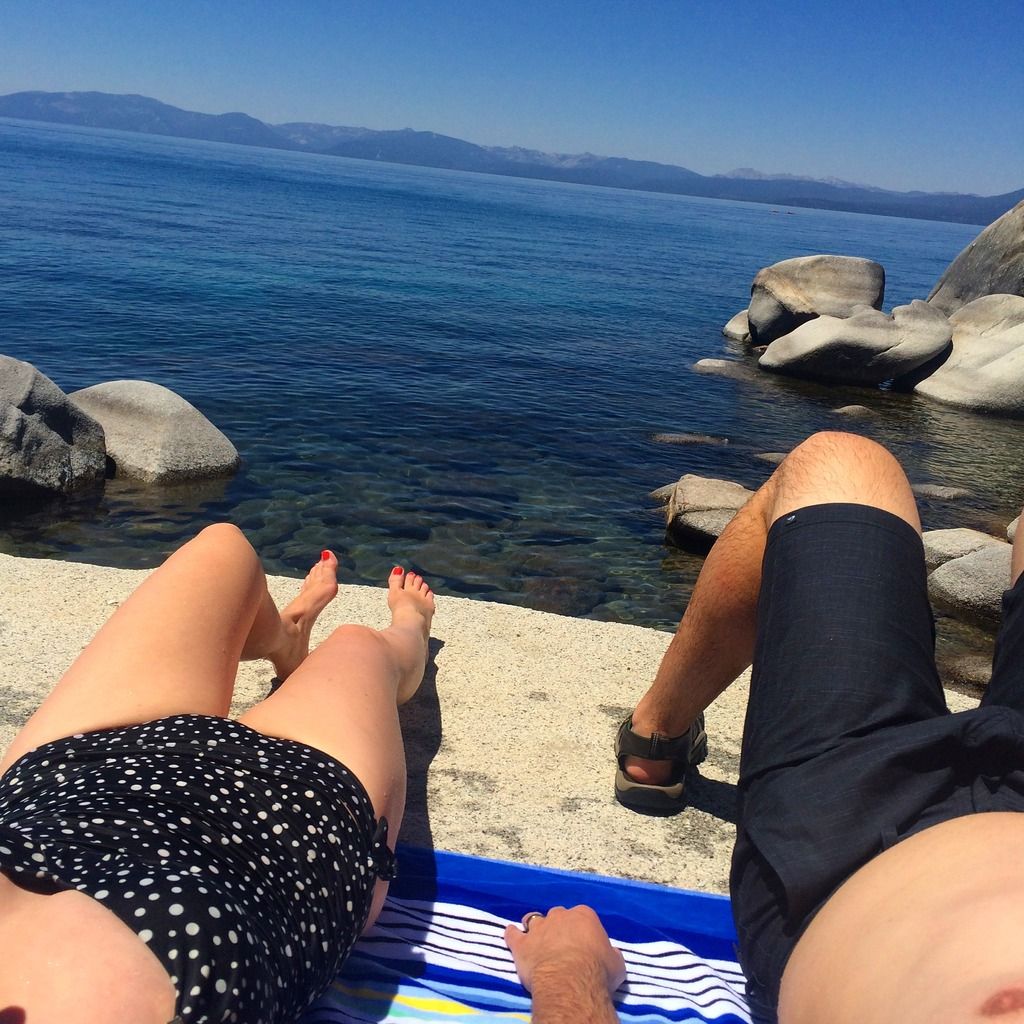 After hiking, swimming (in perfectly clear water!) and tanning on a gigantic slab of granite we headed back to my grandparents for dinner.
We went to the Cottonwood in Truckee for dinner and it was delicious with the most amazing view!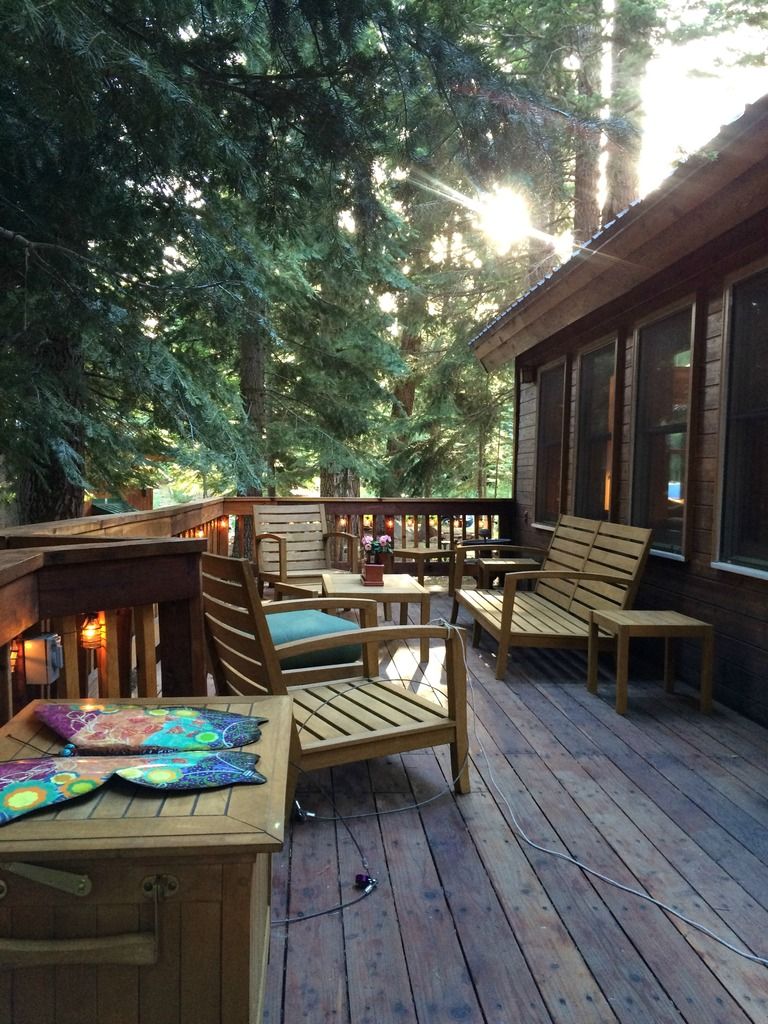 Then we went back to the cabin for cake and ice cream on my grandparents gorgeous deck!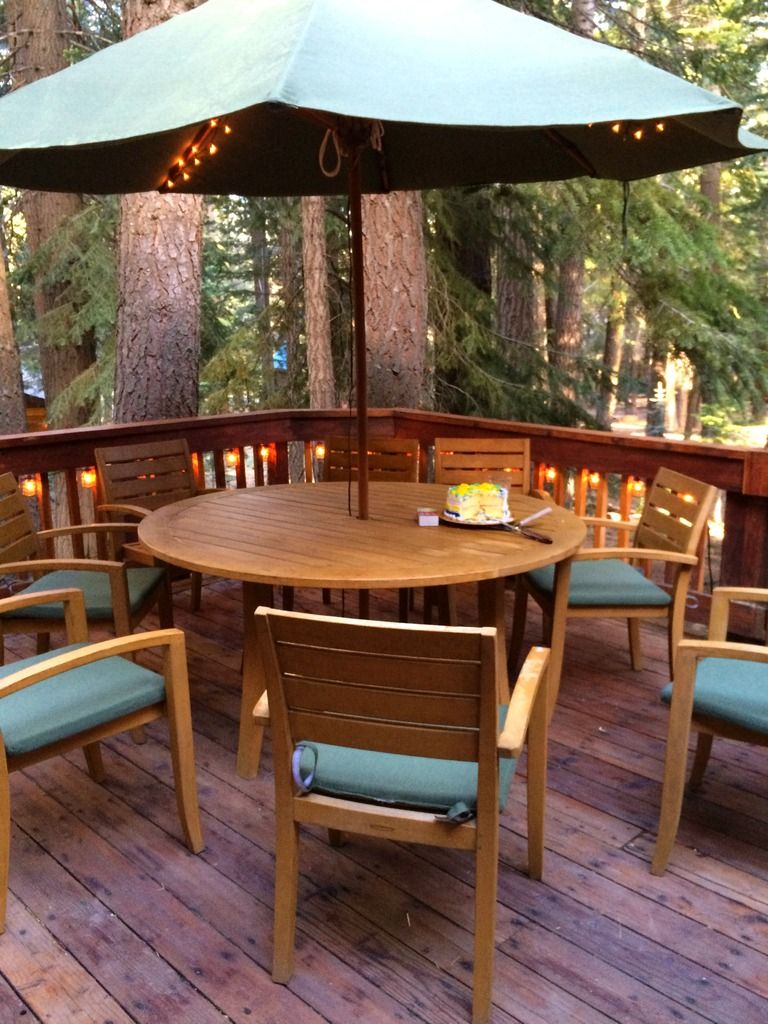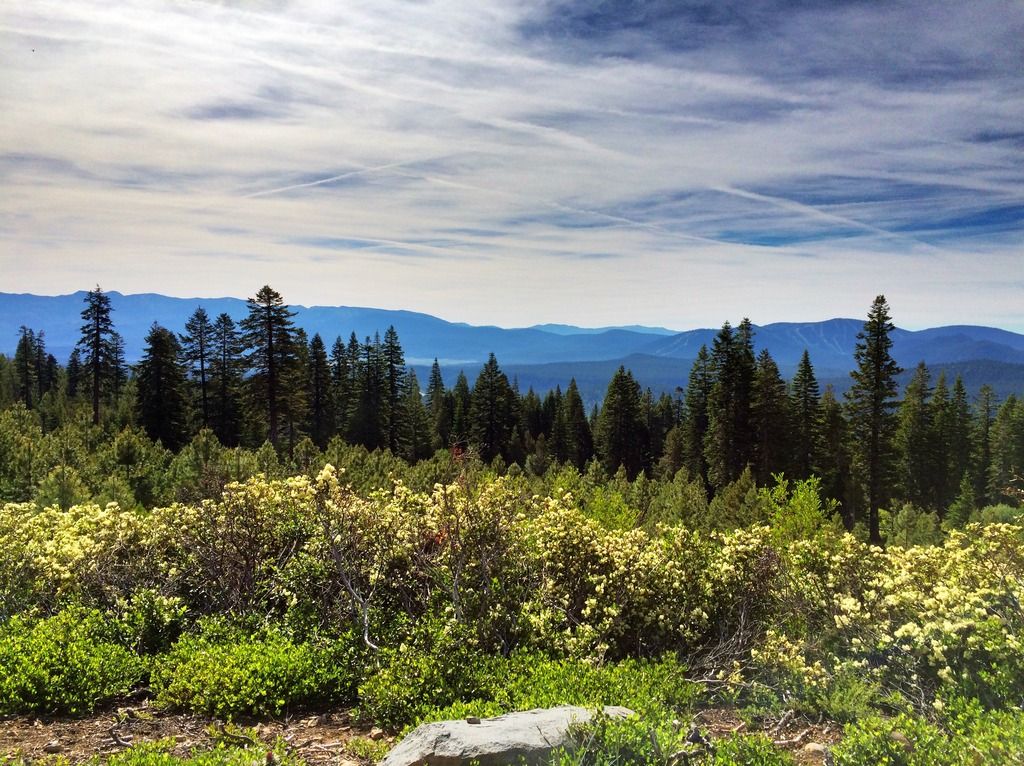 Saturday we went on an incredible hike! If you're ever in Tahoe the Glacier Loop trail in Tahoe-Donner is amazing!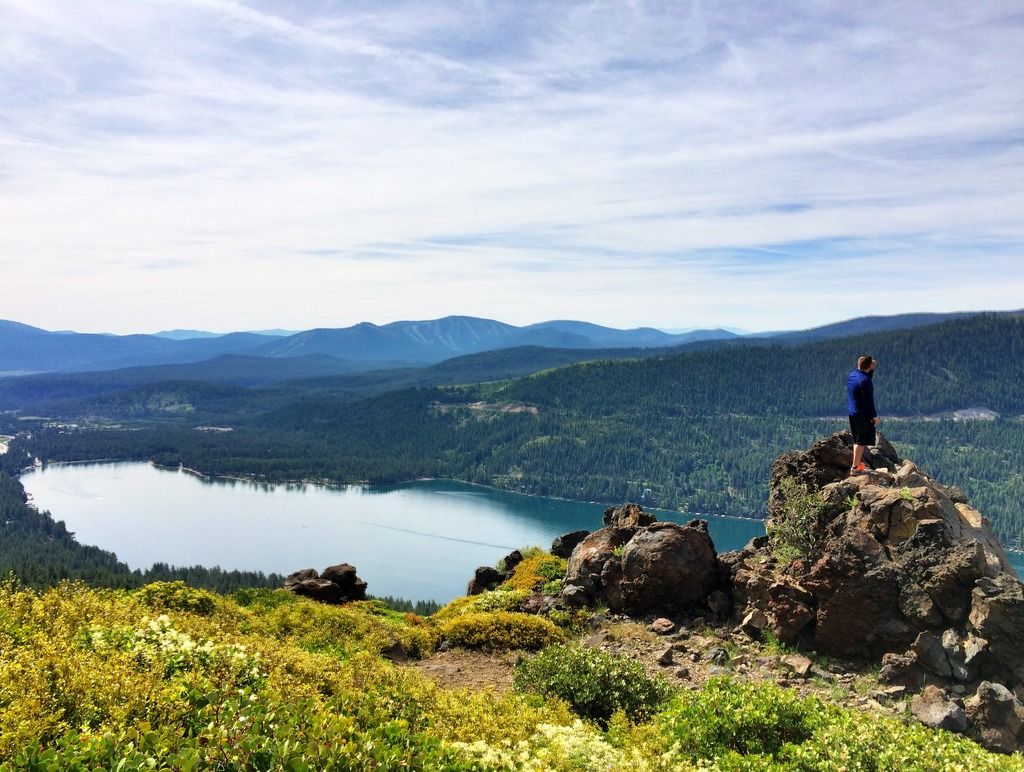 After the hike we explored historic downtown Truckee. They have the cutest shops! Then we went to dinner at one of my favorite places ever, the Village Pizzeria. Sunday morning my grandparents took us out to brunch at Squeeze In (another must try for the Tahoe area) and then we headed out. It was a quick trip but SO wonderful!