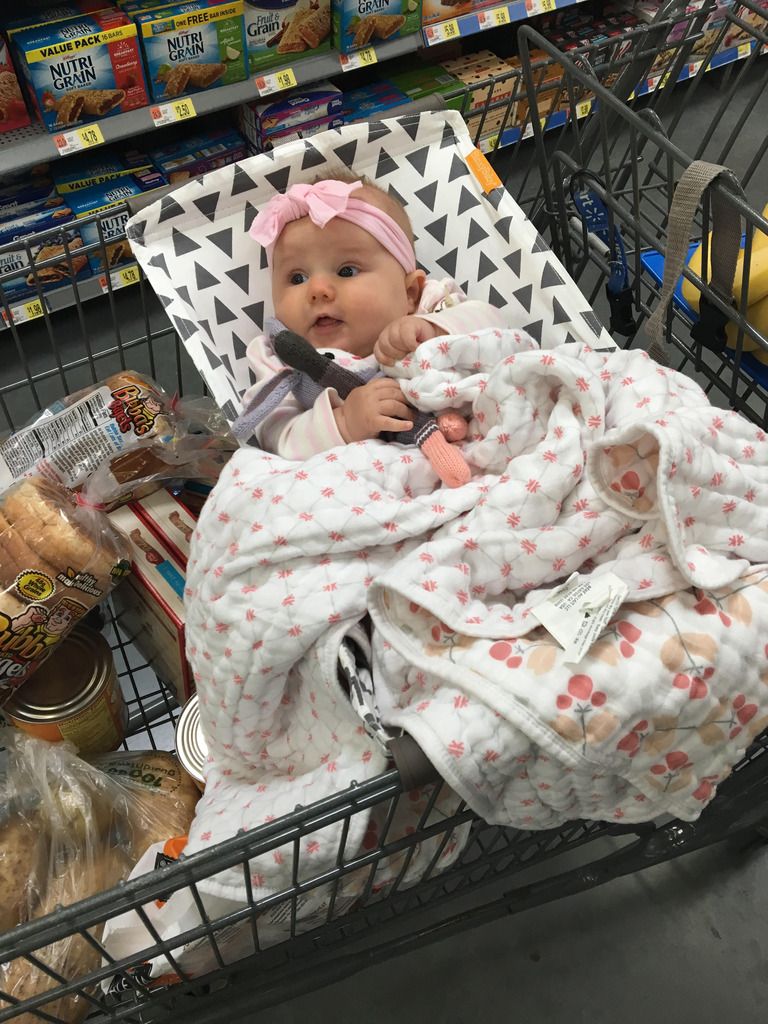 Ok friends, today I wanted to share with you another totally genius baby product! The
Binxy Baby Shopping Cart Hammock
!
I remember the first time going back to the grocery store after having Lila, I was SO nervous that she would cry the whole time. So I timed it perfectly and went right when I knew she would be taking a nap. What I didn't know is how hard it would be to get all my groceries to fit in the cart with Lila's car seat taking up the bulk of it! Seriously I felt like it was tetris or something trying to fit everything in the cracks! haha
Enter the shopping cart hammock! It is seriously genius! It's light weight, portable and safety tested. It fits in most standard grocery carts and it is also strong enough to hold a car seat or up to 50lbs!
It is so fantastic because it leaves the whole cart open to fit everything and Lila loves looking around too! I didn't snap a pic of using it with her car seat, but that you can use it both ways is a huge plus! If Lila is asleep in her car seat I just strap it into the hammock and if not I strap her into the hammock herself.
It's so genius that I get asked multiple times by moms when I go to the grocery store what it is and where they can buy it.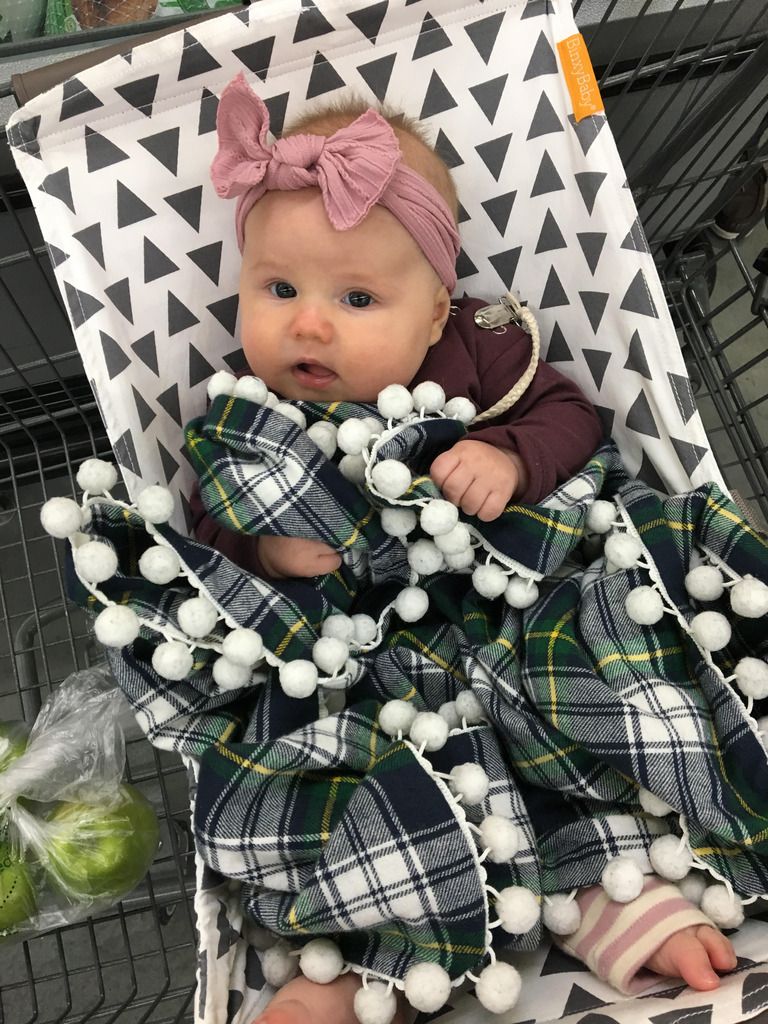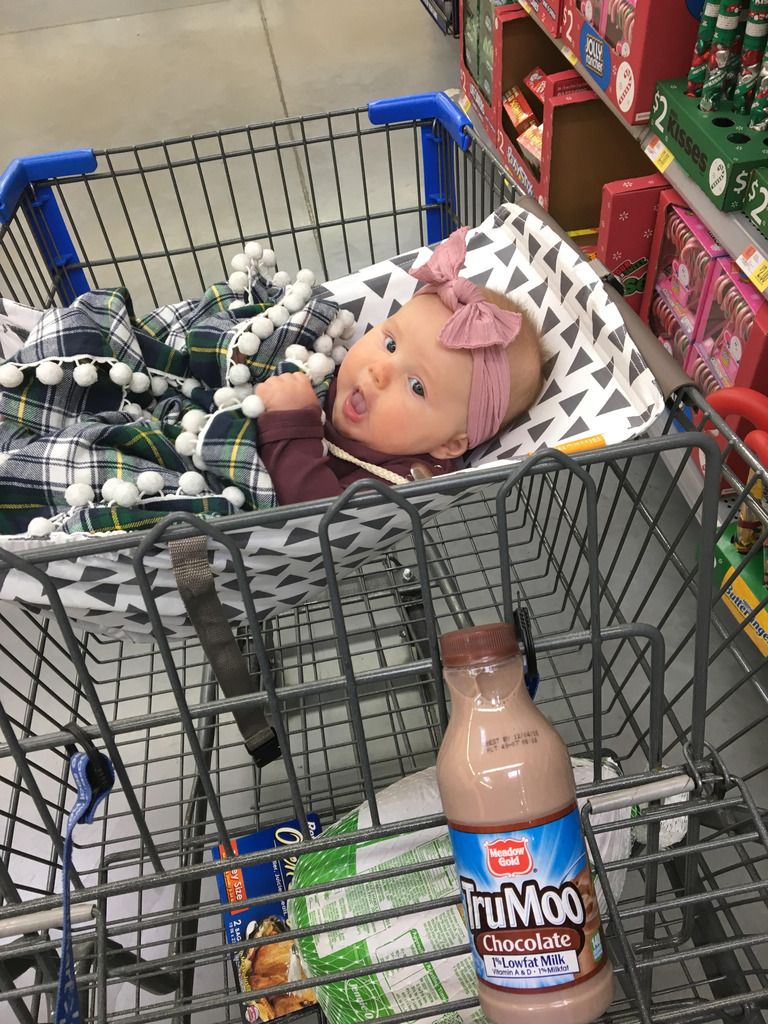 Chocolate milk is my weakness…. Has been since I got pregnant.
I grab one when I walk into the grocery store and drink it as I shop. haha. Anything to make grocery shopping more enjoyable right??